Custom Chenille Patches
Custom Chenille Patch
Chenille embroidery: is a kind of embroidery, belongs to three-dimensional embroidery, the effect is very similar to chenille fabric, so the name chenille embroidery.
Chenille embroidery machine can embroider any flower shape, any
Description
Custom Chenille Patches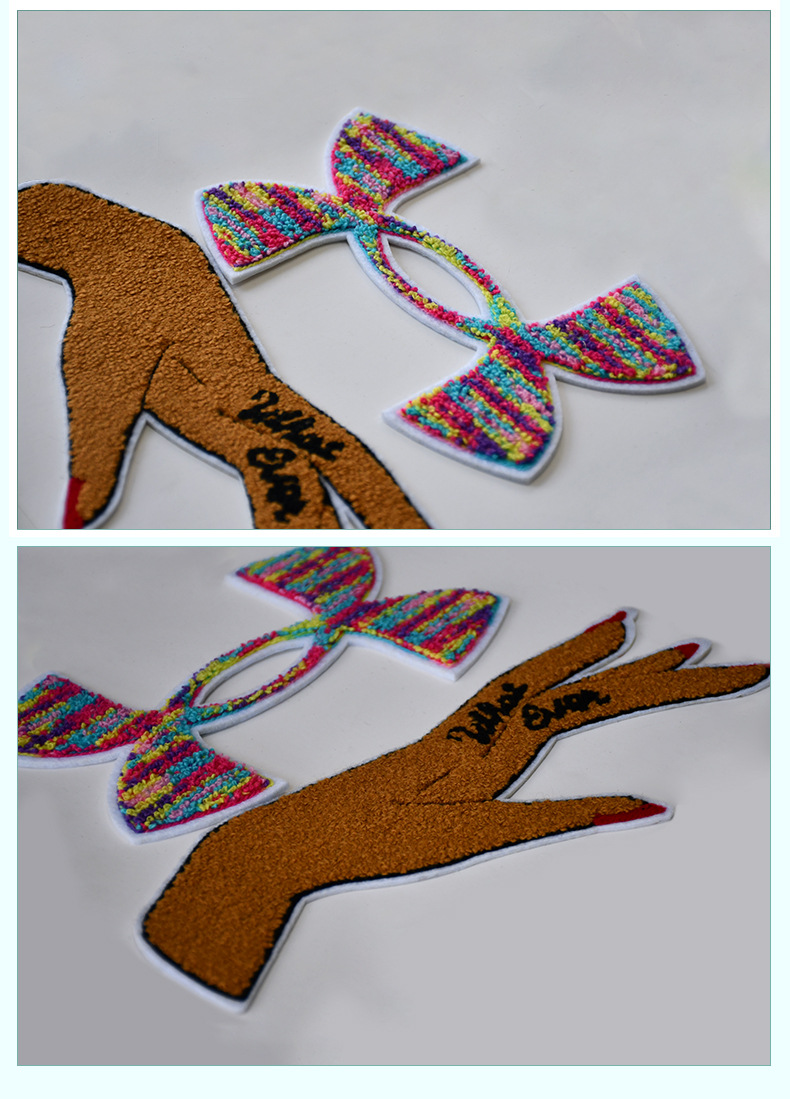 Chenille embroidery by chenille special machine

There are two types:

1) Chenille embroidery

The embroidery method, which is very popular in European and American clothing, has the same effect as pasting a terry cloth, which feels soft, smooth, and has a variety of colors. Embroidery through the special chenille head, the ordinary embroidery thread from the machine under the hook up, winding one coil after another to bring out the chenille effect.

2) Chain stitch

It is also a popular embroidery method in Europe and the United States, which is completed by changing the special head crocheting action. Because the coil is a loop to a loop, the shape is like a chain, and the embroidery effect is unique, so the name.

(2) The flat embroidery machine is equipped with high-speed rope embroidery _ imitation chenille embroidery device to achieve chenille embroidery

The change process of this chenille embroidery effect is relatively small, and it is limited to the hair chenille embroidery effect similar to that of humans or animals.
Email us: sales@ssintlco.com Get a free quote now!!
sunnyseasonpatches All Rights Reserved.