By Abby |
18
September 2023 |
0
Comments
Embrace the Sunny Season with Custom Embroidered Patches
Summer is definitely one of the best times of the year. It's the season for going to the beach, enjoying outdoor activities, and appreciating the warmth of the sun. As you plan to embrace this year's summer season, consider incorporating embroidered patches into your fashion style. Embroidered patches are a popular fashion accessory that can add an extra touch of style and personality to any clothing item. In this blog, we'll delve into the world of custom embroidered patches and how they can help you rock your summer fashion.
1. Personalize Your Summer Fashion with Embroidered Patches
Embroidered patches are an excellent way to personalize your summer fashion. They come in various shapes, sizes, and colors, and are easy to attach to clothing items. You can use them to patch up worn-out clothes or to add a touch of elegance to your summer hats, bags, or shoes. The best part is that you can customize your embroidered patches to fit your personality, mood, or occasion. You can create patches with inspirational messages, images of your favorite sports teams, or your favorite cartoon characters. With custom embroidered patches, the possibilities are endless.
2. Brand Building for Businesses
If you're a business owner, you understand the importance of branding. Custom embroidered patches can help your business stand out from the competition. You can create patches with your business logo or any other message that represents your brand. Your employees can wear them on their uniforms, and your customers can attach them to their bags, caps, or jackets. Custom embroidered patches can also be used as giveaways to promote your brand during outdoor events or trade shows. They are a cost-effective marketing tool that can help your brand gain visibility and recognition.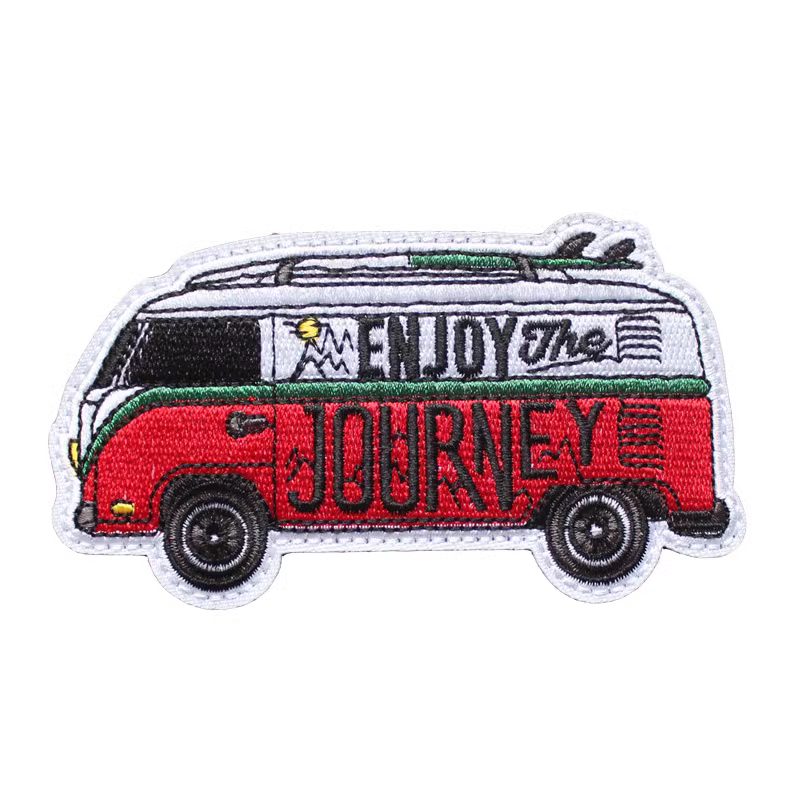 3. Promote Unity in Organizations
With the sunny season comes outdoor events such as sports competitions, music festivals, and camping trips. These events provide a perfect opportunity for different organizations to come together and promote unity. You can use custom embroidered patches to foster a sense of belonging among members of your organization. For example, members of a sports team can wear patches with their team name or logo. Members of a music band can wear patches with their band name or album artwork. Custom embroidered patches can also be used to identify members of a camping group or any other organization.
4. High-Quality and Durable
Embroidered patches are usually made from high-quality materials such as polyester, cotton, or twill. This makes them durable and long-lasting compared to other accessories like buttons or pins. They can withstand harsh weather conditions and repeated washing. Custom embroidered patches are also a high-quality alternative to screen-printing or heat transfer methods. They provide a more detailed and precise image or text representation, making them ideal for intricate designs.
5. Easy to Order and Affordable
Ordering custom embroidered patches is easy and affordable. All you need to do is contact a reputable embroidery company like SS Intl Co at Patches@ssintlco.com, give them your design, and they will send you a quote. Once you approve and pay for the order, the company will start the production process and deliver the patches to your doorstep. The pricing depends on the size, quantity, and complexity of the patches.


In conclusion, custom embroidered patches are a versatile and stylish accessory that can add an extra touch of personality to your summer fashion. Whether you're looking to personalize your clothing items, promote your brand, or foster unity in your organization, custom embroidered patches are the way to go. They are high-quality, durable, easy to order, and affordable. Contact SS Intl Co at Patches@ssintlco.com today to start bringing your summer fashion ideas to life.
Leave a Reply
Your email address will not be published.Required fields are marked. *