By sunnyseasonpatches |
07
September 2023 |
0
Comments
 SunnySeasonPatches - Custom Biker Patches for your Unique Style
Bikers are widely known for their unique style, including the vests and jackets adorned with custom patches. Biker patches have been a part of the motorcycle culture for decades, representing their club, beliefs, or simply their personality.

SunnySeasonPatches.com is a company that specializes in creating custom biker patches to help you showcase your style proudly. Their main goal is providing you with high-quality biker patches that meet your needs and exceed your expectations. Let's dive in and see what SunnySeasonPatches.com can offer you.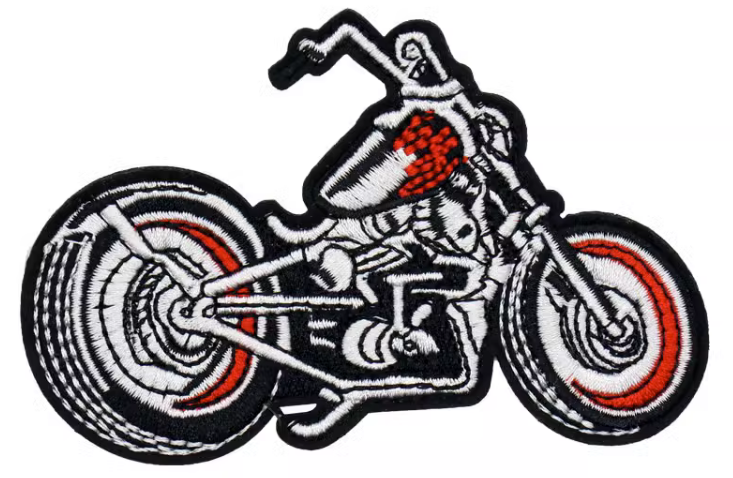 SunnySeasonPatches offers you various options to create your own perfect patch. You can choose the size, shape, design, color, and other customization options to get the exact patch you want. Their team of experienced designers can help you bring your vision to life. They can assist you in creating a custom biker patch from scratch or improving the existing design until you are satisfied with the result.

But that's not all, SunnySeasonPatches uses only premium quality materials, ensuring that your patch is durable, long-lasting, and looks great. They offer different types of materials, such as twill, felt, and canvas, among others, to create a patch that meets your specific needs. You can choose the backing option, including Velcro, iron-on, or just a plain patch that you can sew on to any item.

SunnySeasonPatches is the right choice for either an individual or a club patch. They offer not only a great product but also high-quality customer service. If you have any questions or need further assistance, you can contact them via email at sales@ssintlco.com or Patches@ssintlco.com.

If you need design inspiration, SunnySeasonPatches has a comprehensive portfolio of various finished patches that you can browse through to get an idea of what they can produce. You can also order a sample batch to ensure the quality and design match your expectations.

The team at SunnySeasonPatches believes that the limit to what you can achieve with your custom biker patch is just your imagination. They have a passion for creating exceptional biker patches that represent your uniqueness with a touch of creativity.

In conclusion, SunnySeasonPatches offers a straightforward way to create custom biker patches that match your style. You can choose from a wide range of customization options to create the perfect patch that represents your club, beliefs, or style. Their team of designers will work with you to bring your ideas to life, guaranteeing a high-quality product that you will be proud to wear.

If you are looking for a professional biker patch manufacturer that delivers quality, uniqueness, and affordability, then SunnySeasonPatches is your perfect destination. Don't hesitate to contact them today and get started on creating your one-of-a-kind biker patch that tells your story.
Leave a Reply
Your email address will not be published.Required fields are marked. *