By sunnyseasonpatches |
07
September 2023 |
0
Comments
 Custom Biker Patches – Express Yourself with SunnySeasonPatches
Biking is more than just a mode of transportation; it's a way of life. And like any other culture, bikers have their own language and customs. One of the most distinct elements of biker culture is their patches. Biker patches are unique graphics and designs that signify membership in a particular club, events attended or personalizing with artwork. Custom biker patches let you express your individuality and belong to a group at the same time. At SunnySeasonPatches, we offer custom patches that cater to all your biking needs.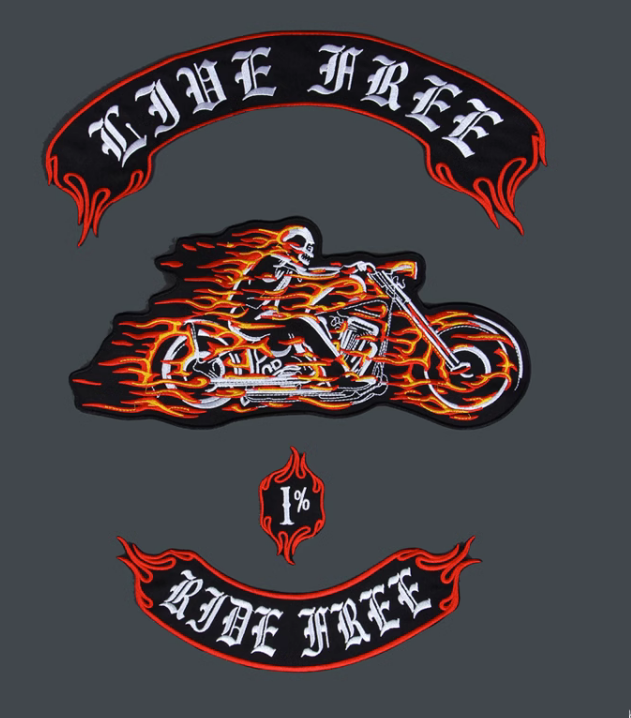 1. What are Biker Patches?
Biker patches are elements that have been a part of biker culture for decades. These patches represent a sense of belonging to a group or club affiliation. Bikers wear these patches on jackets or vests, and it is not uncommon for riders to have many different patches, one for each group or club they belong to or, different events and rallies they have attended. Biker patches can include club or group logos, artwork, and slogans.

2. The History of Biker Patches
Biker patches have significant history in the motorcycle culture of the 1940s and 1950s. When World War II veterans returned home and began purchasing motorcycles, many of these veterans formed clubs. Clubs made up of veterans often used their wartime experiences to influence the names and logos of the clubs. The patches were worn as a sign of loyalty and commitment to the club. Over the years, biker patches have evolved and expanded to include everything from club affiliations to moral beliefs.

3. Create Your Custom Biker Patches
SunnySeasonPatches.com has a wide range of custom patches. No matter what your needs are, we have patches for clubs, events, birthdays, or anything else you can think of! You can customize the patches to your liking, adding art, logo or text, whether you want a vintage or modern patch, we are here to serve your needs. You can choose the design, size, shape, colors, and text as per your needs and specifications. We use top-notch embroidery to ensure that the patches are durable and last for years to come. Our patches are perfect for riders looking for a personal touch to their look.

4. Quality and Delivery
SunnySeasonPatches.com prides itself on producing high-quality patches. We treat every patch as a custom gem, giving individual attention to the design, colors, quality, and durability of stitching. We have a team of skilled designers who are experts in creating custom patches. They take into consideration all of your needs and assist you with the design process to make sure your patch comes out as you envisioned it. We offer various shipping options so you can receive your patches quickly and safely. We take pride in making sure you are satisfied with the whole process from start to finish.

5. Contact SunnySeasonPatches.com
If you have questions about the custom patch process or would like a quote, please email us at sales@ssintlco.com or patches@ssintlco.com. Our friendly and knowledgeable staff will provide you with the information you need to make the right decision about your customization needs. We are always happy to help you out with design ideas, size selections, or any other patch-related queries you may have. We want to cater to your needs to make sure you get the most out of our services.

Having a custom biker patch is a great way to express your individuality and connect with other riders. With the help of SunnySeasonPatches.com, you can create a patch that is tailored to your specifications and preferences. With high-quality embroidery and excellent design, our custom patches will serve your needs for years to come. We pride ourselves on exceeding customer expectations and delivering quality patches on time. So, if you are looking to express yourself and stand out from the crowd, it's time to get your custom biker patch from SunnySeasonPatches.com today.
Leave a Reply
Your email address will not be published.Required fields are marked. *