By sunnyseasonpatches |
07
September 2023 |
0
Comments
Custom Biker Patches – Show Pride in Your Squad
Biker patches depict the brotherhood of bikers and their loyalty to their club, team or squad. They are not only a way of expressing pride in your unit but also a way of showing respect to other groups. The design of biker patches is a crucial element that reflects the values and the spirit of the club. So, if you're looking to get custom biker patches made for your squad, it's essential to choose a reliable and experienced patch provider. In this blog, we're going to introduce you to the best custom biker patches provider that caters to your needs and provides high-quality products.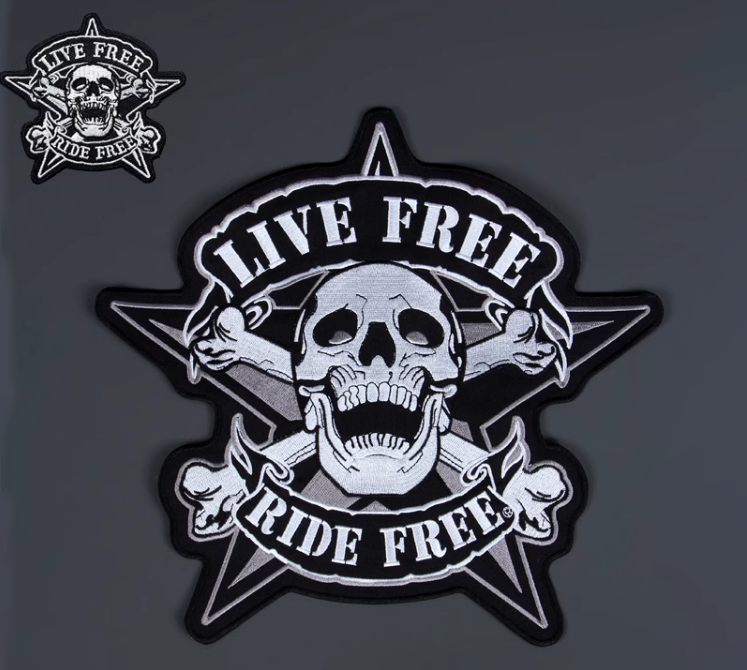 At Sunny Season we have been crafting custom biker patches for years. Our team of experts works closely with you to turn your vision into a reality. We use high-quality materials and modern embroidery techniques to ensure that each patch has a crisp and clean finish. Our patches can withstand the wear and tear of your motorcycle adventures and that makes us a reliable choice. We offer both iron-on and stitch-on patches, which you can use to embellish any fabric item, including jackets, jeans, bags, and more.

When it comes to creating your patch design, the sky is the limit. You can choose from our portfolio of existing patches or submit your design. Our team will work with you to make any necessary tweaks or adjustments to make sure your patch is perfect. We want you to be 100% satisfied with your purchase, and we won't stop until you are. We can create patches for your club, team, squad, or battalion, and we'll make sure that your patch design reflects your unique identity.

For us, nothing is more important than providing high-quality custom biker patches at an affordable price. We offer a price match guarantee, so you won't find a better deal anywhere else. We also have a quick turnaround time for patch orders, so you can receive your patches within a few business days after your design is approved. You don't have to worry about spending a lot of money on personalized patches because we have a range of options to suit your budget.

In conclusion, getting customized biker patches for your squad or club is an excellent way of expressing your loyalty and pride. At Sunny Season we understand that designing a custom biker patch is an essential aspect of creating your brand identity. Whether you're part of a team, club, or battalion, we can create a design that showcases your unique values. We provide high-quality custom patches made from superior materials, modern embroidery techniques, and quick turnaround times. So, don't hesitate to contact us via email at sales@ssintlco.com or Patches@ssintlco.com to get started on your custom biker patch. We look forward to creating something special for you!
Leave a Reply
Your email address will not be published.Required fields are marked. *