By sunnyseasonpatches |
25
June 2023 |
0
Comments
Want to create custom biker patches for your vest or Jakcet?We can help
Are you a biker looking to add flair and individuality to your vest, jacket or other apparel? Custom patches are the perfect way to make an eye-catching statement that reflects who you are. With creative customization options, custom biker patches are the ideal choice for expressing yourself while ensuring your outfit looks unique. Whether you're just getting into motorcycle culture or already have a variety of gear and accessories in tow, there's no better way to add some style than with high-quality custom embroidered patches. Read on for how we can help create nearly any design of patch imaginable!

What are Biker Patches and Why Wear Them
Biker patches are a distinctive aspect of motorcycle culture that has been around for decades. These patches are typically worn on a rider's vest or jacket and showcase unique designs that can signify a range of different things. Some motorcycle clubs use patches to indicate membership and rank within their organization, while others wear patches that represent certain causes or beliefs. Regardless of the design or message, wearing biker patches is a way for riders to express themselves, show their solidarity with the biker community, and add a touch of character to their riding gear. So if you find yourself drawn to biker culture and want to show off your individuality and style, consider donning a patch or two on your jacket.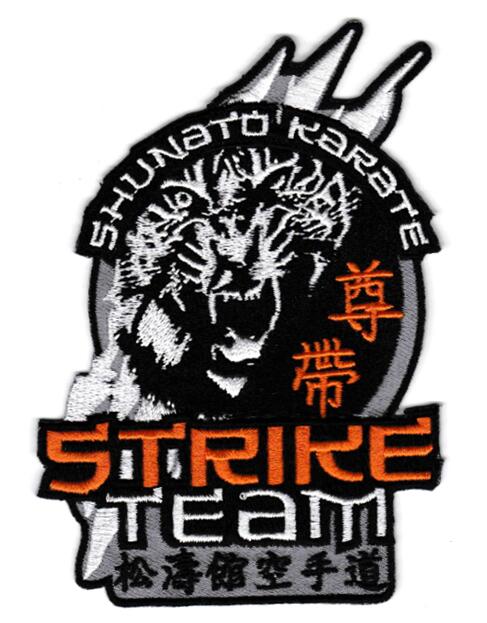 Types of Biker Patches and Their Meanings
Biker patches are not just designed to enhance the looks of a motorcyclist's jacket. Each patch symbolizes something significant, and members of motorcycle clubs hold them dear to their hearts. In fact, bikers wear patches to communicate their beliefs, values, and attitudes. The Iron Cross patch, for instance, indicates that a biker has experienced a punishment. The Skull and Crossbones, on the other hand, means that the biker is willing to take on death. Additionally, there are specific patches that indicate membership in a particular motorcycle club like the Hells Angels. These patches bear the name and logo of the club, and they are worn with a lot of pride. Therefore, it is vital to understand biker patches and their meanings before making assumptions based on the designs.

Benefits of Wearing Custom Biker Patches
As any biker knows, customizing your jacket can be the perfect way to show off your unique style and individuality. One of the most popular ways to do this is through custom biker patches. Not only do these patches give a nod to your favorite biking clubs and organizations, but they also come with a range of benefits. For one, they can help you stand out in a crowd, which can be especially helpful at large bike rallies or events. Plus, custom patches can also serve as a great conversation starter, helping you to connect with fellow riders and share your love for all things biking. And let's not forget about the added boost of confidence that comes from rocking a jacket that's truly one-of-a-kind. All in all, custom biker patches are an excellent investment for any rider looking to make their mark on the road.

Biker patches are a great asset to any Rider's wardrobe. With the addition of custom biker patches, each driver can create a statement that truly stands out and expresses their individual style. These patches can be two-dimensional or even three-dimensional and often utilize bright colors, high contrast, and bold designs to make sure that they are seen. Whether worn alone or incorporated with other pieces of clothing, they can become an intricate part of the identity of the Rider who is sporting them. From vintage emblems to modern logos, these patches help people easily identify Riders by their preferred form of motorized transport. Even more so than this idea of identification though, Biker Patches represent moments past and bridges them into moments present; acknowledgements for special accomplishments as well as appreciation for those who safeguard our freedom. To purchase Biker Patches contact us today via email: Patches@ssintlco.com sales@ssintlco.com We will help you take your style up a notch in no time!
Leave a Reply
Your email address will not be published.Required fields are marked. *